Segovia, Spain, 23-24 June 2019
Horasis will convene its annual Horasis India Meeting in Segovia, Spain, over 23rd-24th June, 2019 – co-hosted by IE University and the Confederation of Indian Industry (CII). 300 members of the Horasis Visions Community will gather to jointly inspire India's future. Delegates from India and abroad will also debate how to use Spain as hub for expansion into Europe – the country will play an important role in connecting India with Europe. Some of the functions will be attended by high-ranking Spanish and Indian politicians and other public figures.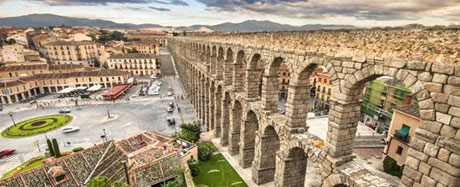 Segovia – host city of the 2019 Horasis India Meeting
Growing at close to 8% per cent on an annualised basis, India is the world's fastest growing economy. All economic indicators suggest that India has put the twin shocks of demonetization and the rollout of the national goods and services tax behind it – both initiatives will bolster growth on the long term. The economy is on the right track and set for even higher growth in the future. The 2019 Horasis India Meeting will explore Indian firms' further rise to global eminence while debating how to grow India's economy sustainably.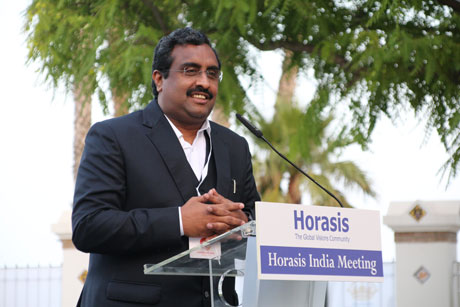 Ram Madhav, National General Secretary, Bharatiya Janata Party addressing the 2018 Horasis India Meeting
Introduced 11 years ago, the meeting has become the foremost annual meeting of Indian business leaders and their global counterparts. With this meeting, Horasis offers business and government to discuss a wide range of issues related to the Indian economy. The location of the meeting rotates annually, and has been held in Munich (2009), Madrid (2010), Naples (2011), Antwerp (2012), Belfast (2013), Liverpool (2014), Interlaken (2015), Cascais (2016), Interlaken (2017) and Malaga (2018).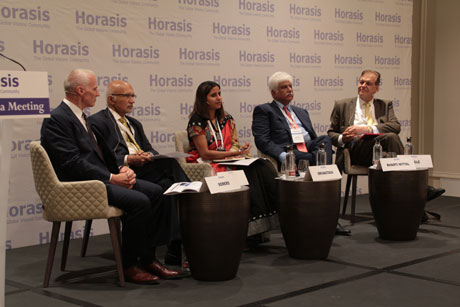 Plenary at the Horasis India Meeting
Co-hosts: