Horasis Partners with Run the World to Host its First Digital India Meeting
Technology uptake has spiked since COVID-19 struck. There has been a conscious effort to find innovative ways to continue operating as close to the 'earlier normal'. The Horasis India meeting was originally scheduled as a physical event, just as all other Horasis events have been in the past. In the current scenario, however, in-person meetings and gatherings have been prohibited to ensure personal safety while international air travel is yet to resume. But, there was an efficient workaround and this came in the form of a digital Horasis India meeting in partnership with Run the World.
An Extraordinary Turnout in Participation
This was the first major Horasis event that was done digitally. Rather than defer or cancel the meeting altogether, it was decided that a convention was must in light of the prevailing economic scenario, more so in an emerging major like India. This was a first attempt and therefore, there was a certain level of anxiety about how this endeavor would unfold.
However, the outcome was more rewarding on account of the online setup because this allowed a congregation of a greater number of people to join who would otherwise have not been able to physically attend or speak. The event's grand success has reaffirmed Horasis' belief that technology is key to novel solutions. The digital meeting also extended an inclusive dimension, encouraging the sharing of myriad ideas.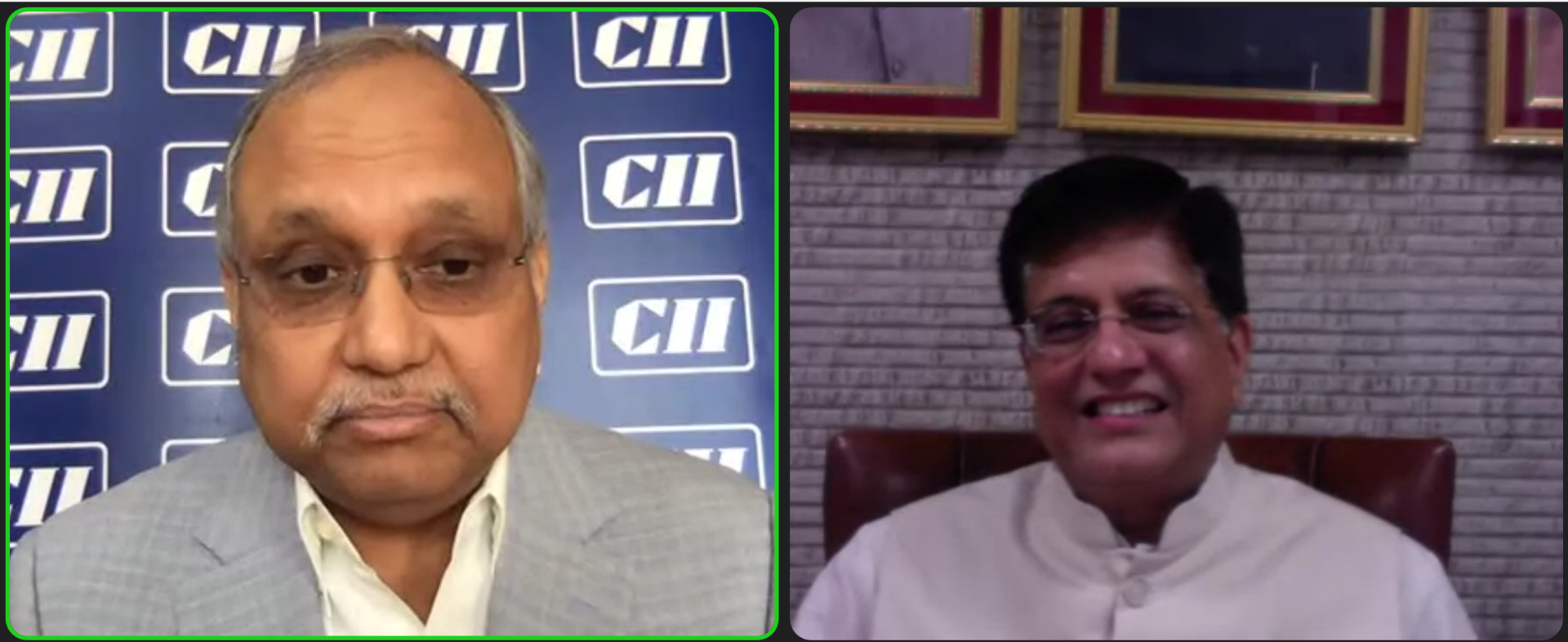 Varied Participants
Horasis' in-person meetings have always enjoyed wide participation. The Horasis India digital meet was kept free and open to the public. There were 1,500 non-speaking participants from 40 countries – an extraordinary turnout that would otherwise have been difficult in normal meetings. Furthermore, 420 speakers shared their thoughts on multiple panels, representing a diverse occupational portfolio. In attendance were the President of Armenia, and several current and former ministers representing governments worldwide. Also in attendance were leading corporate stalwarts who brought to the fore their ideas on how economic growth can be spurred while accommodating for inclusive growth. 
The event was structured around 80 sessions, and these were a mix of both plenary and parallel sessions. At any given point during the digital meet, there were always 10 ongoing parallel sessions.
Horasis' Partnership with Run the World
Horasis partnered with Run the World to conduct the Horasis India meeting. Run The World is an online event platform that specifically caters to organizers, event attendees, speakers and sponsors worldwide. It is making the most of technology to allow digital events to take place in a manner that is just as effective as an in-person meeting. This extends immense convenience for attendees because most were able to join in from their homes or offices without having to embark on a long-haul transcontinental flight.
For a long time now, Horasis has maintained that technology use must be leveraged. Now with COVID-19, we were able to experience first-hand the many benefits this approach allows. Likewise, environmental conservation too is a key agenda and the fact that the meeting was able to continue as scheduled with minimal environmental impact, certainly does present food for thought.
A key phrase across all communication channels now is 'new normal' and for different organizations or individuals, its implications vary. However, digital meetings could well be incorporated into everyone's version of new normal because it has made us reconsider what is essential and non-essential. We must evaluate what changes can be incorporated to ensure economic activity remains unabated by making the most of technology use.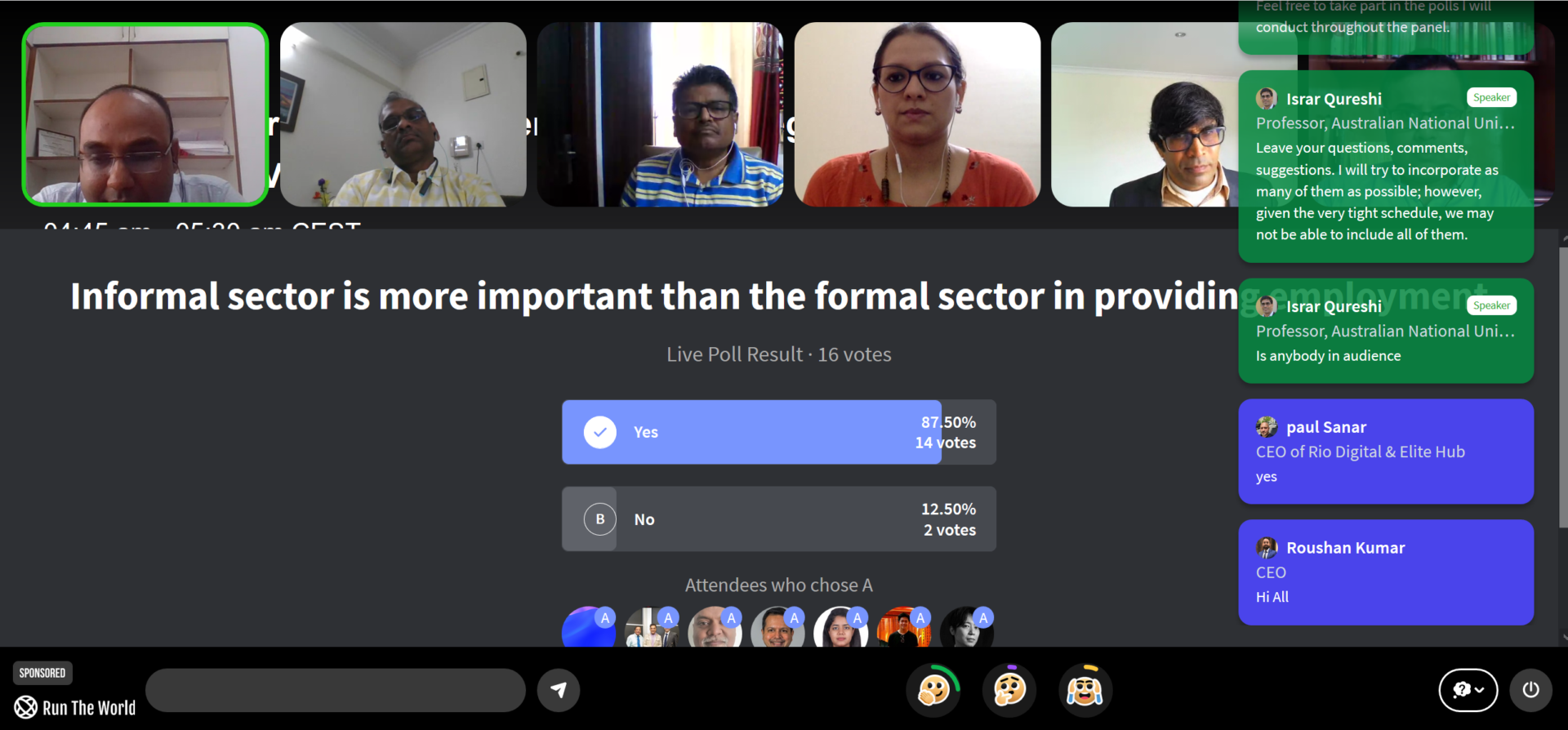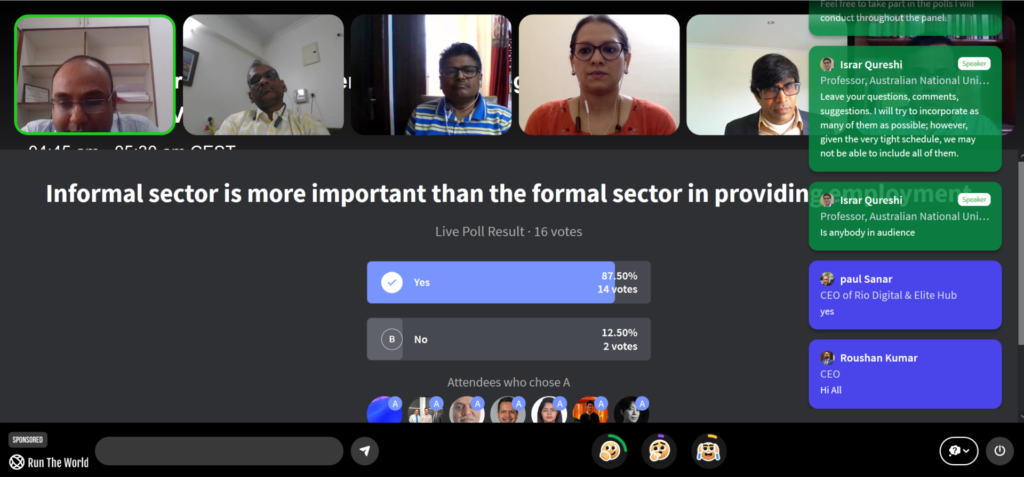 Horasis Will Continue to Broaden Conversations
The Horasis India meeting was a revelation – in that there were valuable insights put forward and attendees had rich takeaways to share. General feedback showed that audience participation was high and speakers were able to hold their viewers' attention. There was even strong camaraderie displayed and for the most part, there was an air of positivity and collaboration. Horasis is grateful to all the speakers, moderators and attendees for ensuring a smoothly executed digital meeting. There were only minor hiccups in the form of poor network connectivity in certain regions but again, collaborative efforts from both governments and corporates will ensure improvements are made by leaps and bounds in accessibility to data networks.
The lessons learnt holds great promise, and Horasis is definitely going to embrace digital meetings as part of its new normal scope. We will continue to engage with members and partners digitally to broaden conversations around the future of our world.