Digital Approaches to Longevity
In a New Yorker article titled "Can We Live Longer but Stay Younger?", Joe Coughlin, founder of the MIT Age Lab, proclaims that "What we need is not to put off death a little longer but to write a new narrative of ageing as it could be"[1]. Indeed, where it comes to recasting the mould of longevity, technology has begun and will likely continue to play a significant role.
Here, we feature some of the trailblazers who have made it their ambition to address the challenges that longevity presents.
Prevention: Health Analytics for Ageing-Associated Conditions
Longevity brings with it both upsides and pitfalls. An obvious downside to greater longevity relates to an increase in ageing-associated health conditions, such as cardiovascular disease, age-related macular degeneration and cognitive decline. In such situations, early detection is key to ensuring prompt medical intervention.
A stellar example of prediction and prevention can be found in an innovative startup, Biofourmis. Borne out of the founders' desire to "predict disease before it happens"[2], Biofourmis' analytics engine applies AI to real-time patient data to predict serious adverse events. In essence, patients wear a medical sensor, and Biofourmis' software forecasts if any existing chronic condition is likely to take a turn for the worse.
An exciting project recently announced saw Biofourmis partner with the Yale University-Mayo Clinic Center of Excellence in Regulatory Science and Innovation (CERSI). Biofourmis' software platform used in this project boasts capabilities including the detection of acute heart failure events weeks in advance[3], potentially leading to life-saving interventions for patients.
To keep up to date on exciting news from Biofourmis, check out their website at: https://www.biofourmis.com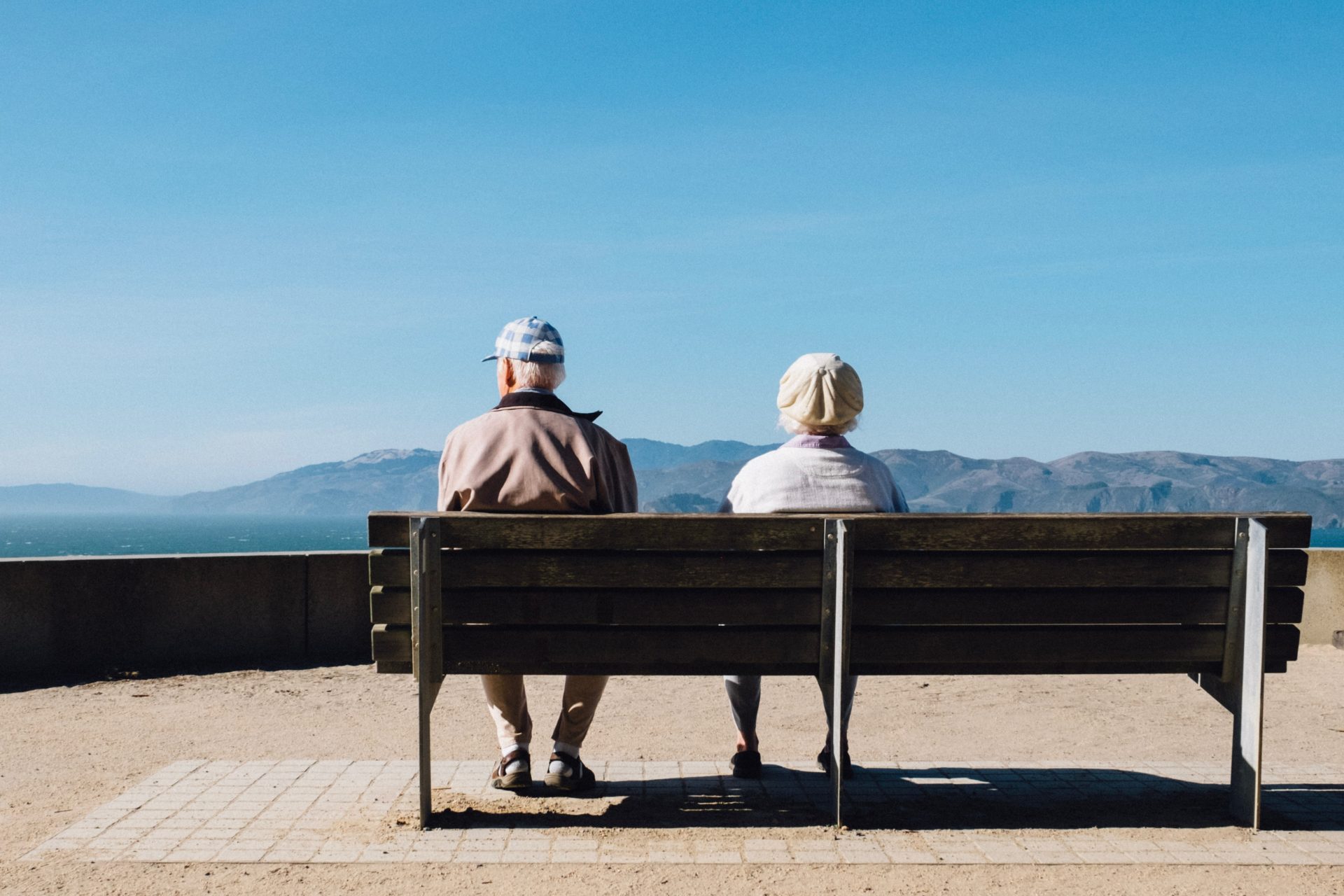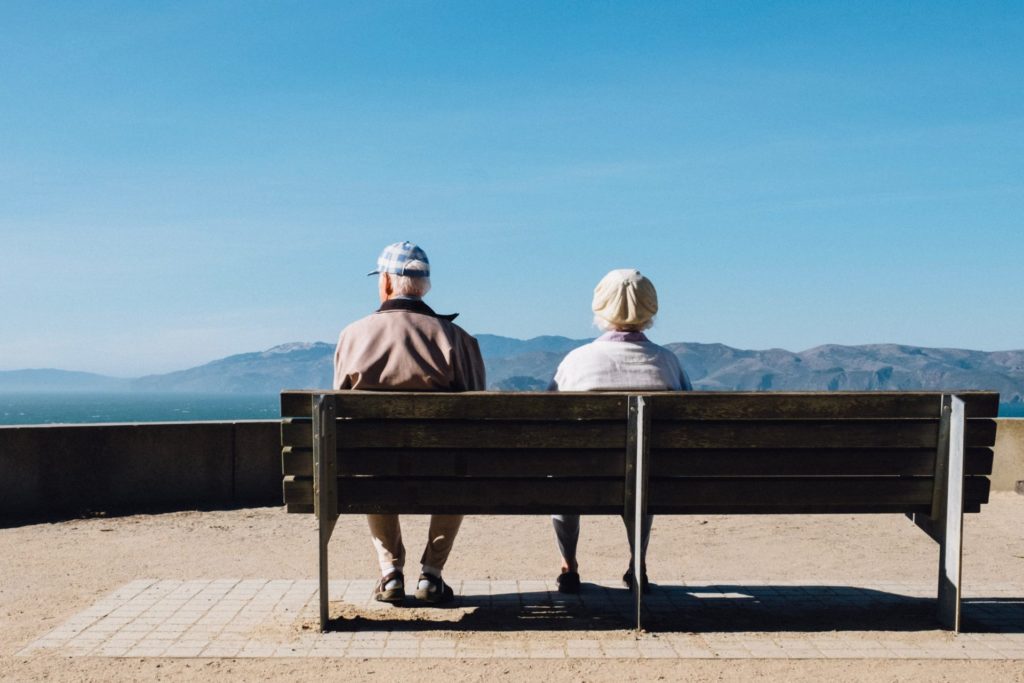 Condition Management: Creating a Digital Support System for Age-Related Diseases
Aside from prevention, the management of age-related conditions is equally important. This is especially the case for conditions where no 'cures' (in the strict sense of the word) exist as yet. In such cases, managing patient's symptoms – be they physiological or psychological – are likely to make a meaningful difference.
An instance of an ageing-related condition that has seen a wealth of digital coping methods spring forth would be Parkinson's. Parkinson's is a neurodegenerative disorder characterised by movement and cognitive symptoms, including tremors, difficulty swallowing, voice changes and depression. Whilst it can affect people of varying ages, most patients develop the condition later on in their lives.
In order to enhance patients' quality of life, various apps and digital devices have been made available. Noteworthy apps include Swallow Prompt and Beats Medical – the former tackles swallowing challenges by delivering regular and discreet prompts to swallow[4], whilst the latter provides daily tailored exercises to help with speech, dexterity and mobility[5].
To find out more about technological interventions for managing Parkinson's, visit the Parkinson's UK apps and devices library at: https://www.parkinsons.org.uk/information-and-support/apps-and-devices-parkinsons
Systemic Transformation: Promoting High Quality Care across Healthcare Systems
On a national level, longevity poses new challenges to healthcare systems to cater to this demographic. In the UK alone, the elderly population has increased by 3.0m in the last 20 years, with a further 26% increase of 3.2m individuals in the next 10 years (2030)[6]. Globally, a similar trend is expected – the worldwide elderly population is slated to increase by more than 20m from now till 2030.
The UK's National Health Service (NHS) system is stretched, with dementia care nurses in hospitals facing a quandary: How can they verify that patients who are alone in their own bedrooms are safe and at the same time foster rest and privacy? Despite the nurses' best efforts, patient incidents such as falls continue to occur in hospitals, mental health wards and care homes, with such incidents being potentially life-changing for elderly patients.
Oxehealth, an Oxford biomedical engineering spin-out, has found an innovative digital solution. The start-up's Digital Care Assistant uses a secure optical sensor and advanced analytics to detect patient movement within bedrooms, enabling an alarm to be triggered when fall risk is high. When an alert has been sounded, health care assistants can then intervene earlier to provide aid to elderly patients who may be in distress.
Earlier intervention has a multitude of benefits – in a study done with the Coventry and Warwickshire Partnership NHS Trust, deployment of Oxehealth's technology saw a one-third reduction in falls, and a 56% reduction in A&E admissions[7]. Technological transformation across healthcare systems has the potential to significantly enhance the quality of care for the elderly, and this represents a big step forward in embracing longevity.
To learn more about Oxehealth's Digital Care Assistant technology, visit their website at: https://www.oxehealth.com
Community: Fostering Social Interactions for the Elderly via Digital Design
On a societal level, longevity also brings about the need for a paradigm shift in the way we view social care. In the care home space, demand outstrips supply – there is 1 nursing home bed in the UK for every 143 individuals aged above 65 years[8], and high occupancy rates of 89.1% are near the 90% NHS spare capacity recommended[9]. In other key markets such as the USA and Nordics, similar trends suggest that these markets are also likely to face increasing pressures on their elder care systems[10].
Now, take a pause and consider Uber, Deliveroo, Airbnb and TaskRabbit. Digital capabilities have bred on-demand gig economies for transportation, food takeaways, holiday rentals and errand running – so why not care provision? To this end, several trailblazing startups have sized up the opportunity to provide on-demand care services for the elderly within the comfort of their homes. These include UK-based Cera Care and Singapore-based Homage, who – with the touch of an app – match carers to clients based on specific requirements. Such on-demand care made possible via digital means boasts greater accessibility to families who may be in urgent need of a carer. Flexible caring also has a plethora of upsides – elders can receive care in familiar surroundings, and the strain on national healthcare systems is also lifted.
To find out more about Cera Care and Homage respectively, one can follow their work at: https://ceracare.co.uk and https://www.homage.sg
Embracing Digital Possibilities in a World Where we Live Longer
All in all, digital approaches to longevity are manifold – these range from predictive and preventative health analytics to condition management. In addition, in preparing our world for longer-living generations to come, digital technologies also have a wealth of potential to enhance the quality of elder care both in healthcare and homecare settings. Armed with innovative digital interventions, perhaps now more than ever, we have empowered ourselves to write a new narrative of ageing.
Article authored by Zera Ong, Trustee, Shift.ms, United Kingdom. Zera is passionate about the intersection between biotech therapeutics and digital health, is a trustee at Shift.ms (a multiple sclerosis charity) and also leads research lectures at Parkinson's UK. In the upcoming Horasis 2020 conference, she will be speaking on the longevity panel.
Disclaimer: The author volunteers with Parkinson's UK and has formerly undertaken contract work with Oxehealth. This article has been written in her personal capacity. All opinions expressed in this article are the author's own and do not reflect the view of her employer nor of any affiliated organisations.
[1] Gopnik, A. (May 13th, 2019) Can We Live Longer, but Stay Younger? The New Yorker, retrieved Oct 8th, 2019 from https://www.newyorker.com/magazine/2019/05/20/can-we-live-longer-but-stay-younger
[2] Russell, J. (May 21st, 2019) Biofouris Raises $35m to Develop Smarter Treatments for Chronic Diseases TechCrunch, retrieved Oct 8th, 2019 from https://techcrunch.com/2019/05/21/biofourmis-raises-35m/
[3] Biofourmis (Jul 16th, 2019) Digital Therapeutics Leader Biofourmis to Take Part in Pioneering Heart Failure Research with Yale University-Mayo Clinic Center of Excellence in Regulatory Science and Innovation (CERSI), retrieved Oct 8th, 2019 from https://www.prnewswire.com/news-releases/digital-therapeutics-leader-biofourmis-to-take-part-in-pioneering-heart-failure-research-with-yale-university-mayo-clinic-center-of-excellence-in-regulatory-science-and-innovation-cersi-300885273.html
[4] Swallow Prompt App (n.d.) retrieved Oct 10th, 2019 from https://www.parkinsons.org.uk/information-and-support/swallow-prompt
[5] Beats Medical (n.d.) retrieved Oct 10th, 2019 from https://www.beatsmedical.com/index.php/how-it-works/
[6] OECD Stat – Population Statistics: Historical Population Data and Projections (1950-2050), retrieved Oct 10th, 2019 from https://stats.oecd.org/
[7] Oxehealth (n.d.) Safer Dementia Care in Mental Health Hospitals, retrieved Oct 10th, 2019 from https://www.oxehealth.com/resources
[8] Bed density calculated using population census of elderly (>65 yo) and UK care home bed data. OECD Stat and UK Parliament (3rd Sep 2018) Care Homes: Closures: Written Question – 169129, retrieved Oct 10th, 2019 from https://www.parliament.uk/business/publications/written-questions-answers-statements/written-question/Commons/2018-09-03/169129/
[9] Knight Frank (Oct 9th, 2018) Care Home Trading Performance Review 2018: Occupancy and Fees, retrieved Oct 10th, 2019 from https://www.knightfrank.co.uk/blog/2018/10/09/care-home-trading-performance-review-2018-occupancy-and-fees
[10] Current bed densities for the USA – 1 bed : 517 persons; Nordics (Sweden, Denmark and Norway combined) – 1 bed : 98 persons. Growing elderly population to 2030 (USA – 20.4m and Nordics – 0.9m) suggests that there will be increasing strain on the care home system within these countries