Horasis Global Meeting 2019: Capitalizing the Benefits of Globalization
The fourth Horasis Global Meeting was held in Cascais, Portugal over 6 – 9th April, 2019. We thank our co-hosts – the City of Cascais and the Government of Portugal who have given support over several years. Horasis is proud to be part of the process within which Cascais is developing into a global center for dialogue; it is a beautiful coastal city on the Atlantic that boasts an enviable climate as well as rapidly developing its institutions for meeting, exchanging ideas, and scholarship.
This meeting's theme was Capitalizing the Benefits of Globalization wherein we were looking to the 800 delegates from 70 nations to formulate a road-map – building inspiration for the future across all facets of globalization. We were privileged to welcome Hage G. Geingob, President of Namibia and Armen Sarkissian, President of Armenia. Also in attendance and contributing to the programme were 20 Ministers and 7 former heads-of-government from several countries.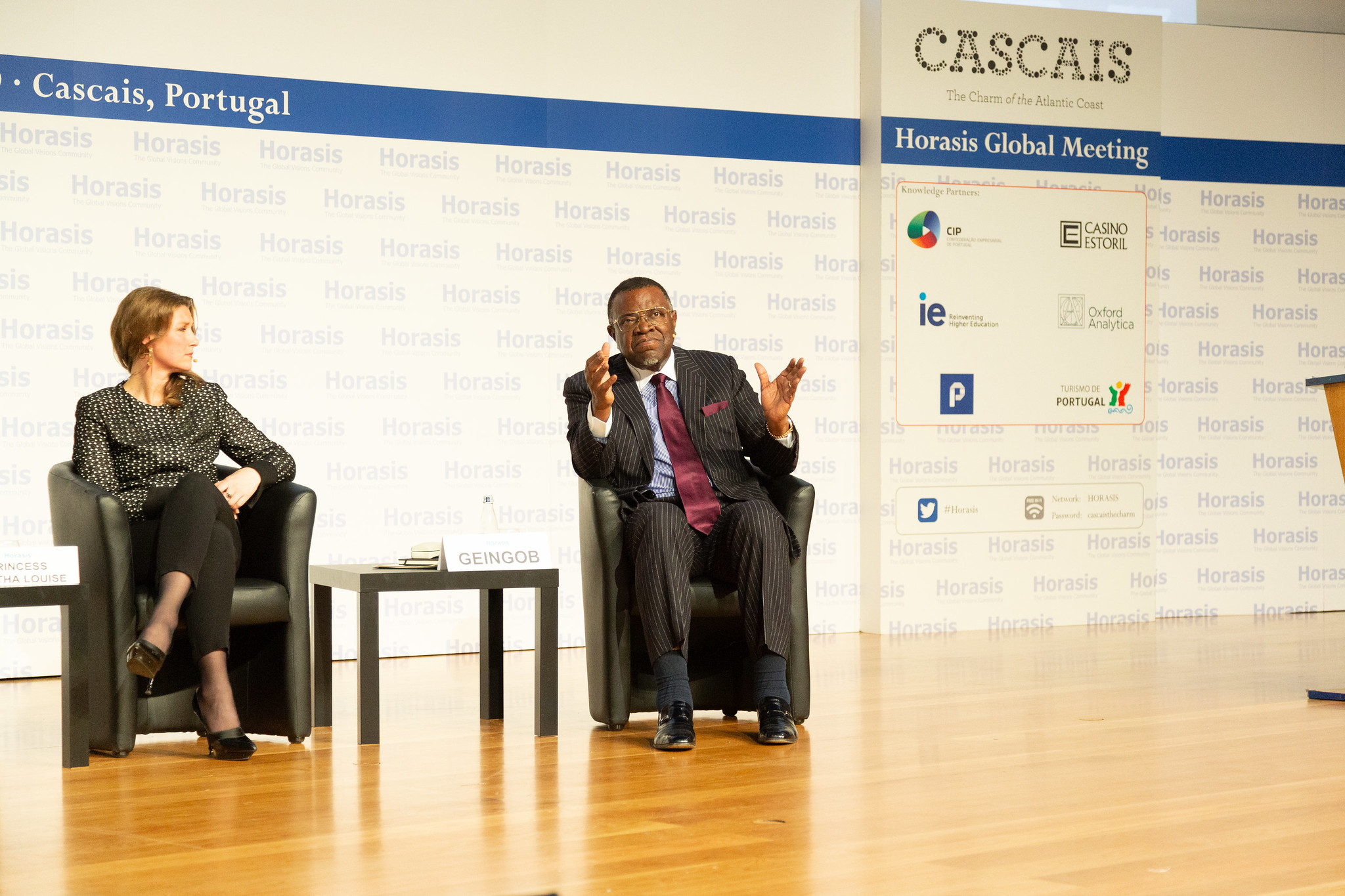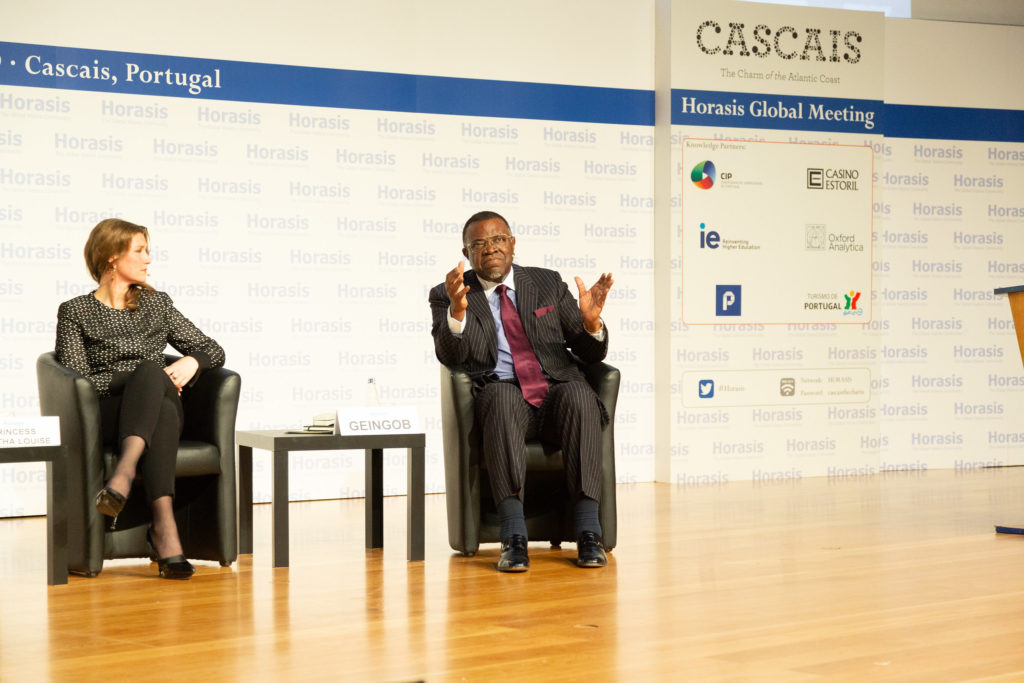 Manuel Heitor, Minister for Science, Technology and Higher Education, Portugal affirmed his nation, once poor, now has a strong growth and into the future we all need to exchange knowledge freely. During the Grand Opening, Michael D. Brown, United States Senator, District of Columbia, USA noted that after years of economic dominance the US needs to recognize a new reality. And Jerzy Kwiecinski, Minister of Investment and Economic Development, Poland suggested to turn the Polish economy and the EU overall onto accelerated innovation tracks.
The first Plenary panel discussed Governing a World Out of Balance addressing the complexity and unbalance across our world. Hage G. Geingob, President of Namibia agreed with this theme, noting that Africa was characterized as unstable in the past: but now he in Namibia is part of a third-wave of African leaders building the architecture of governance, systems and institutions. Dhurata Hoxha, Minister of European Integration, Kosovo noted "Kosovo is emerging stronger and it is aided with the dialogue with the EU". And HH Princess Märtha Louise of Norway, said "we are too disconnected, we have to start connecting with Mother Earth – so let's have action, not just words!"
The Horasis meeting began with a series of Updates essentially asking 'where are we at, where are we going?' Portugal was the subject of one panel and we recalled the government had to request an IMF bailout (as did Greece and Ireland) and thus suffered economically thereafter. Yet it regrouped, and rapidly paid-off its debt, unemployment has fallen as has the budget deficit – to only 3.0 percent of GDP in 2017, with an expectancy that this figure will fall to almost zero in 2020. "In other words, it is doing well" was the opinion of Miguel Pinto Luz, Vice Mayor, Cascais, Portugal. The growth of Portugal's economic strength was applauded by José António Vieira da Silva, Minister of Solidarity, Employment and Social Security, Portugal.
And of course, Brexit – discussed in one panel and often mentioned elsewhere. Its process was to have been completed by March 29th – but due to many unclear discussions both in the UK and at the EU the end date might be sometime up to six months away. "It has been a difficult process, one which was not fully foreseen" stated Peter Grant, Member of Parliament, Spokesperson on Brexit for the Scottish National Party, United Kingdom.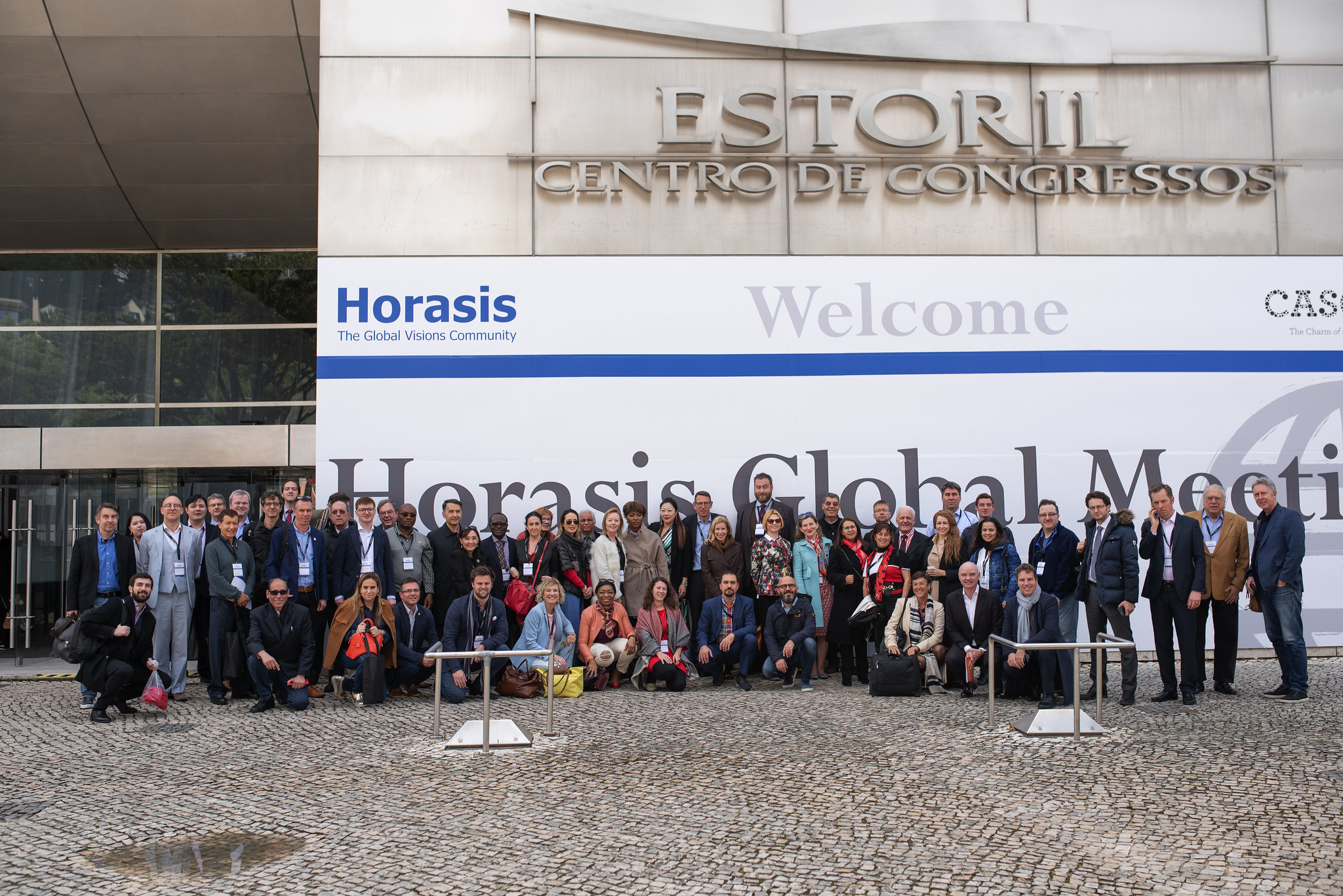 The rise of globalization
Once Japan was in vogue: the Japanese revitalized their economy and processes during and after the Korean war, embracing good management practices and their products were in demand globally. Now it is China in the cross-wires as its recently rebuilt its infrastructures of education, transport and enterprises and is able to deliver the goods desired globally. But success is associated with fear on the part of others – will we lose our jobs, our identity and so on? These sentiments were expressed by Hage G. Geingob, President of Namibia – underpinning the discussion in the Update on Namibia was a concern that Africa as a whole was under-recognized. But while Africa is growing strongly at about 3.7 percent its people have less than $2,000 per capita: the censuring of Japan and China occurred when they were considerably wealthier than today's African people, and they were contributing strongly to the global economy. Nevertheless, "with good-will globalization is here to stay" noted José Manuel Barroso, Vice Chairman, Goldman Sachs International; Former President, European Commission, Portugal.
The winds of change
The political dynamics, resources and markets have ensured the overall global situation is complex, often connected to earlier poor education opportunities in some nations. And perhaps that single fault line allows easy dissimulation of false facts, fomenting severe popular reactions against globalization and raising the false benefits of nationalism and isolation. Furthermore, across the developed world and in the richer emerging markets, perhaps buoyed by multi-national firms, there is too little diversity and inclusion in their senior staffing. Many of these topics were addressed throughout the meeting.
Central to Europe is the EU as an institution with many components. Given several national elections are taking place – in Spain, Germany and many others, as well as the European Parliamentary election of 751 members representing 512 million people from 28 member states (27 if Brexit occurs soon): Björn Berge, Director General, Council of Europe, France presented the role of the Council which Dhurata Hoxha, Minister of European Integration, Kosovo commended, and which Bujar Osmani, Deputy Prime Minister, North Macedonia also supported "as a friendly voice" during the lengthy process of North Macedonia's EU accession. One super result he said was "having the first formal inter-government meeting for three decades with the Greeks, our neighbors".
The rise of populism
There is a need to reduce short-termism – we all want too much and demand firms deliver on their promises each quarter; but we find the Media and the Management focusing on achieving adequate financial results so the stake-holders do not withdraw their patronage. A similar effect is seen in politics as governments are in power for too short a time to make long-term policy changes. Important government decisions will be left as candidates position themselves via short-term populist promises to benefit the incumbent's re-election. Thus, complex social and economic issues are hidden in this well-connected digital age and the general public are too easily swayed by plausible rhetoric leaving the difficult long-term issues untouched.
Patriotism is the perfectly natural love of one's country or way of life which one might believe to be the best in the world, at least for oneself, and there is no desire to force it upon others. Clearly there is a need for critical thinking here – to understand one's individuality is unique and that someone else's patriotism is to them as strong as yours is to you.
Populism on the other hand is inseparable from a desire for power and prestige – not only for oneself but for the nation within which one has buried one's individuality. Populism is neither the province of the political left or the right, but it tends to oppose ideas of civil or human rights, democratic institutions, and representative institutions.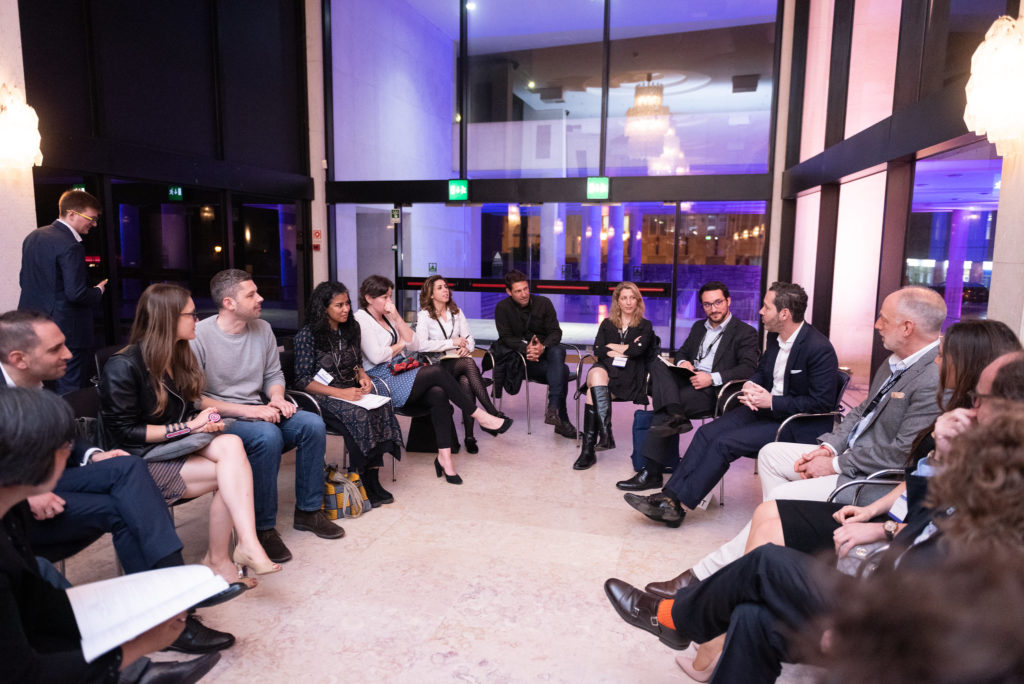 Economic growth
Most economic forecasts state that global growth has fallen somewhat – down from an average over the past few years of 4+% per year to about 3.5% but the predictions vary nation by nation and portend some difficulties for countries. The greater synchronization of economies is partly caused by the general spread of globalization and by better data knowledge. This was an issue of concern to Dylan Jones, Deputy Minister for Western Economic Diversification, Canada who addressed two topics at the meeting – one was the future of innovation in a globalized world and the other, intimately integrated, was about navigating our way through the complexity of trade: he could not ignore how the US/Canada NAFTA discussion affected a myriad of economic sectors.
Visualizing globalization
Globalization is more than the exchange of a contract within a complex supply and assemble supply chains as it integrates the poorest of people with the richest. We recognize that we, the end-users, must ensure 'fair play' for all the poor who miss-out on many of the benefits that accrue to the wealthy: we must understand the costs and benefits as well as acknowledge the geo-politics of change. Essentially globalization is enabled by modern digital technology: now over 80% of world trade is led by supply chains organized by multi-national firms, with the trade in intermediate goods being twice the trade in final goods, especially in complex assemblies like auto vehicles.
Catalyzing globalization
Under the current dire problematics of US/China 'trade wars' the general inability to create wide-reaching trade accords in the ASEAN, pan-Pacific, NAFTA or North-Atlantic regions we are left mainly with the power of multi-national firms, who might coherently pull globalization into a new structure. Importantly it is national policy choice and institutional change that deserves consideration. Armen Sarkissian, President of Armenia called for a reform of international institutions to be more accepting of the needs of the emerging nations.
Delegates thought it opportune to 'shake governments' a little – not by increasing nationalism via the [very] short-term views of populists but via the long-term views and strategy considerations of leaders of commerce and industry. They receive little long-term assurance from their governments which reduces their investment, and oddly, reduces government expenditure on policy strategies that would eventually reduce inequality – the beneficial spending on education, infrastructure and environmental protection. Curiously within this concept, the use of blockchains will increase transparency and guarantee greater honesty and potentially peace, Helen Clark, Former UNDP Administrator, Former Prime Minister, New Zealand suggested it is the attitude of politicians that initiates progress towards a rekindling of globalization. In addition, Dace Melbarde, Minister for Culture, Latvia thought better government policy will in time empower younger generations – and will rekindle the entrepreneurial spirit.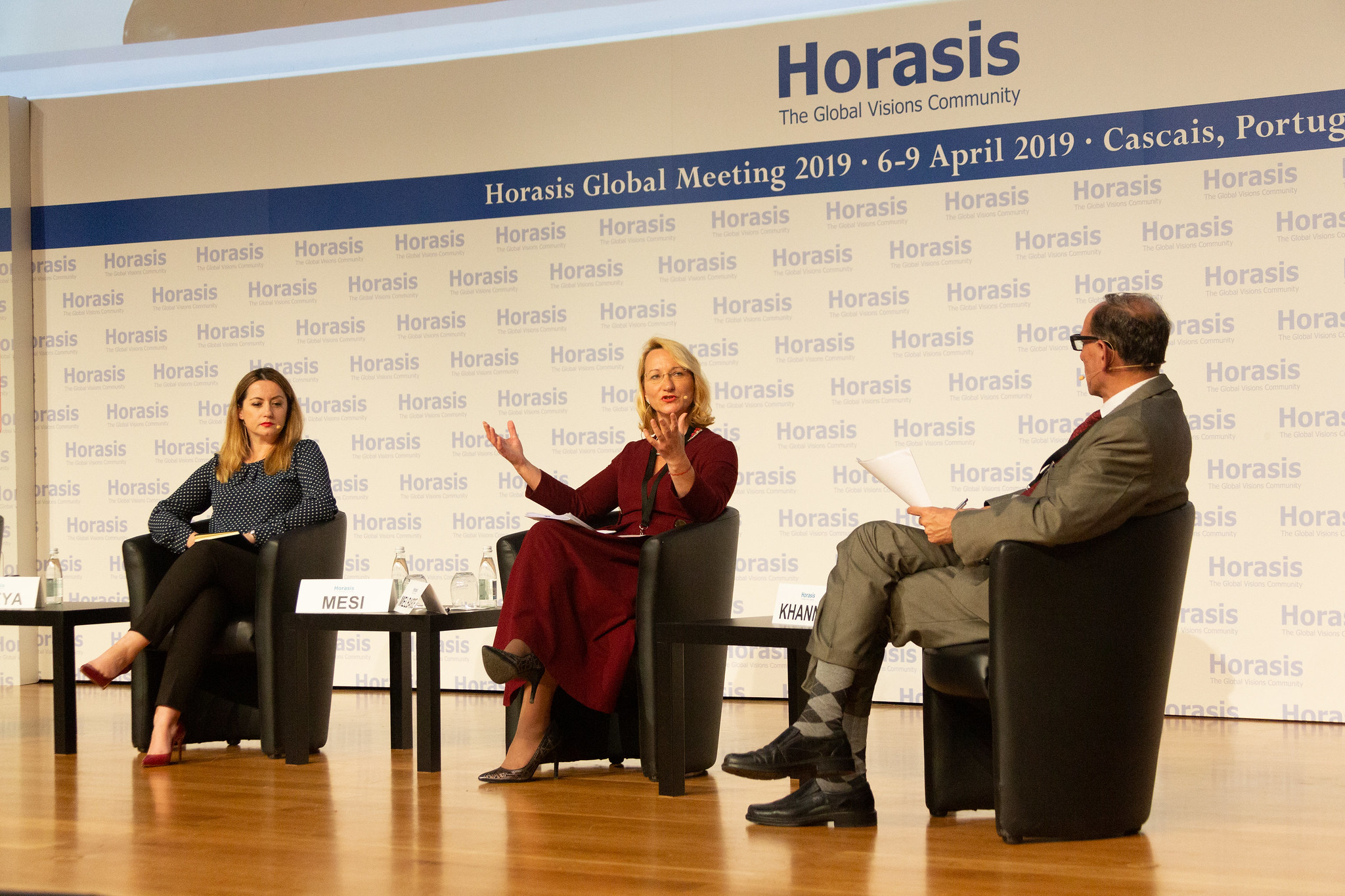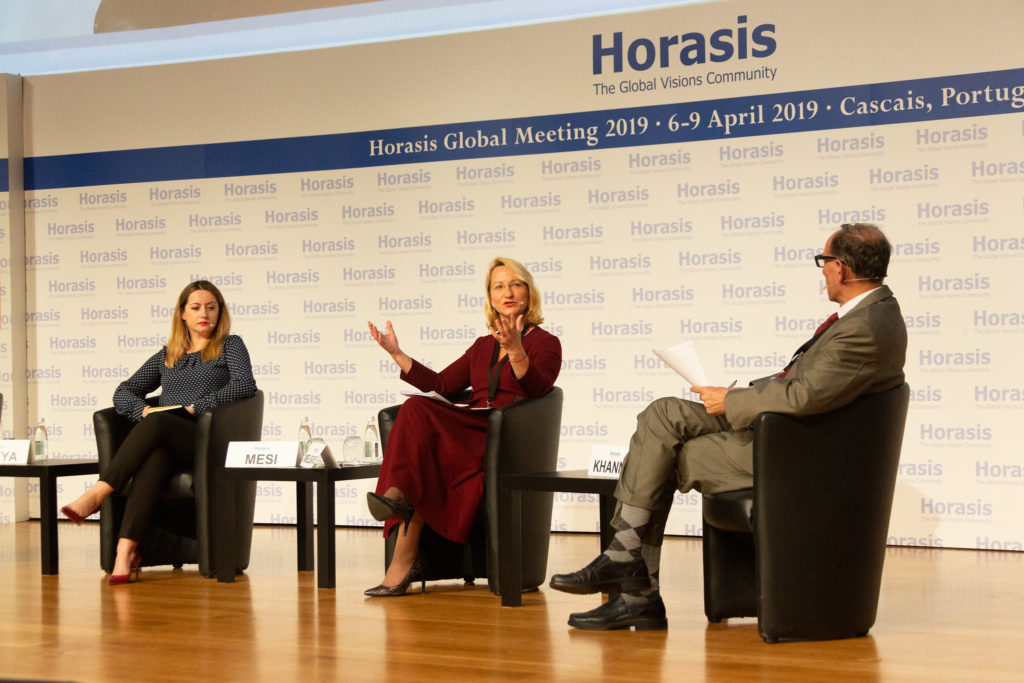 The takeaways
1) Firms must 'walk the talk' and thoroughly engage in diversity throughout their staffing mix. Enabling through positive training and mentoring to ensure a broad spectrum of able top staff committed to deep sustainability.
2) To aid the diversity thrust governments ought to push ahead strongly on the three pillars of education, infrastructure and the environmental – changes which take time to come to fruition and under the present regime of quarterly pressures on firms to present their data it is only governments who can enact longer-term policies.
3) Managers in commerce, production and finance must join with governments to increase trust in all institutions. We see too much corruption and fraud being exposed in the courts and we all wonder 'what next?' – so governance and ethics must be strengthened and the public must become involved in the process including asking the media to be less inflammatory
4) And we might hope that given a deepening perception of a fairer, more equable world, that populism might retract leaving vigorous nationalism, but without protectionist isolation so we may re-catalyze globalization.
The 2020 Horasis Global Meeting will take place in Cascais over 28-31 March. Horasis looks forward to welcoming you again next year to an even more fruitful edition of the Horasis Global Meeting.