Report of the 2019 Horasis China Meeting, Las Vegas, USA, 28-29 October
The 15th Horasis China Meeting took place in Las Vegas, USA over 28-29th October, 2019. The meeting was hosted by the US Chamber of Commerce, Las Vegas Sands Corporation and the China Federation of Industrial Economics.
The location of the Horasis China Meeting rotates annually and in recent years has been held in Kiev (2018), Sheffield (2017), Interlaken (2016), Cascais (2015), Como (2014), The Hague (2013), Riga (2012), Valencia (2011) and Luxemburg (2010). With these meetings Horasis aims to portray a systemic view of activities affecting the drivers of China's economic success and how Chinese businesses interact globally within other nations.
The Horasis China Meeting was attended by over 300 delegates, many were entrepreneurs of the new guard representing China's rising private sector. Given the uncertain relationship between the world's two largest economies, participants stressed the necessity of stronger ties between them, as they concluded the two-day Horasis China Meeting.
Nebraska Governor Pete Ricketts, pointed to subnational cooperation to boost bilateral ties between the two countries. "It's through the efforts of the States we are able to open up the relationships and be able to establish connections. Below those levels we are talking about trading and culture that we can expand the relationship to the benefit of both parties" he said.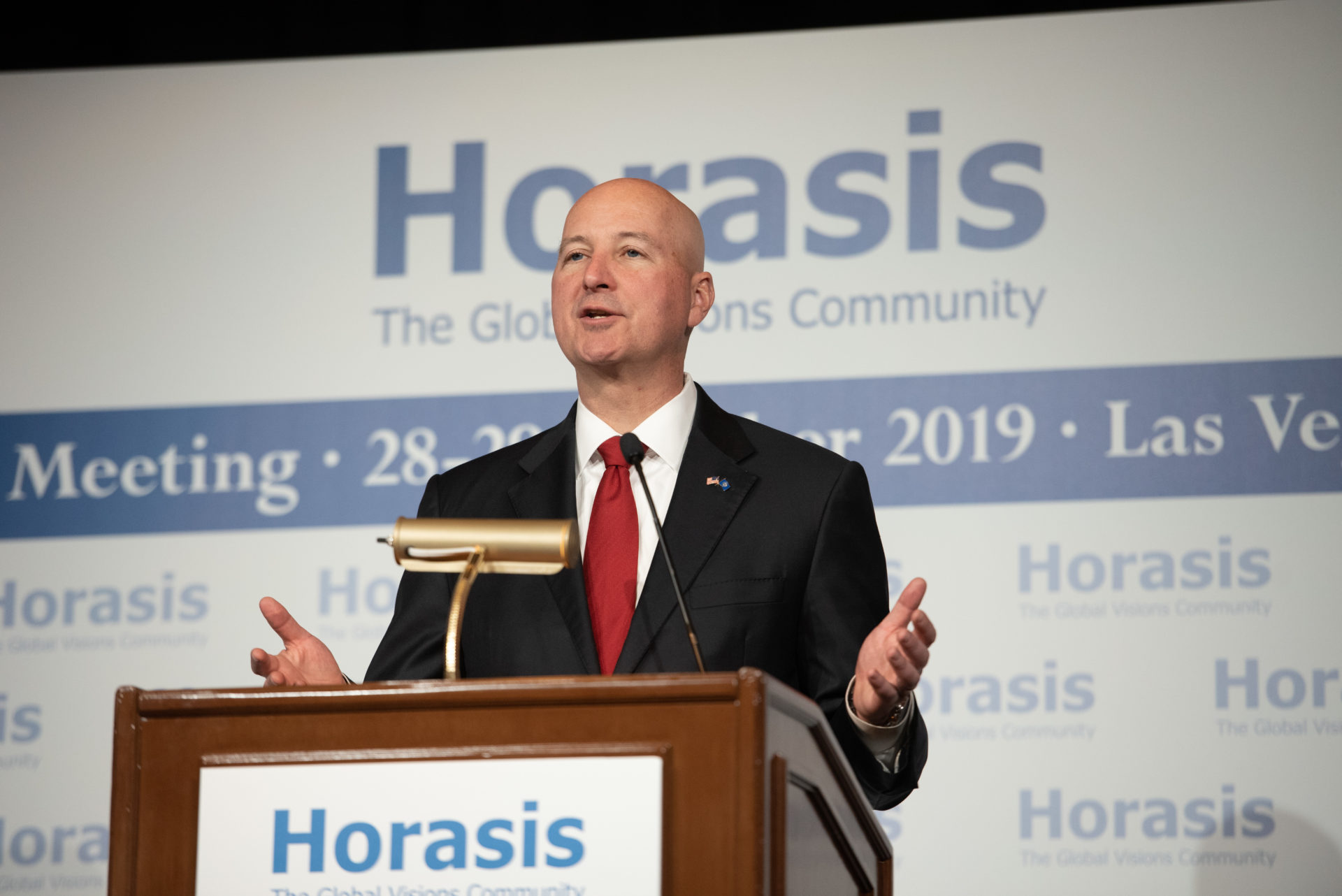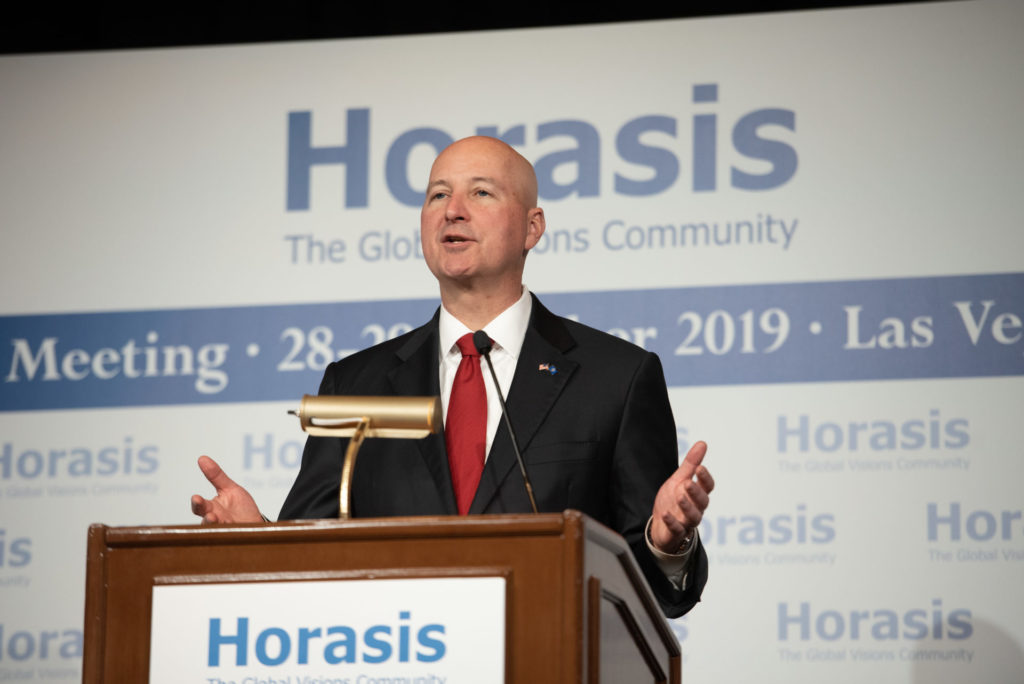 Dorinda Elliott, Director, Centre for Business, China Institute, USA while chairing the Opening Plenary reminded us of the performance of both the US and the Chinese economy and how each was a partner of the other, and thus jointly supported the global economies of developed and developing nations. Her views were supported by Jeremie Waterman, President, China Center US Chamber of Commerce who noted, "at this critical moment in U.S.-China relations, the US Chamber of Commerce underscores the importance of the Horasis platform for positive and constructive dialogue about the significant commercial opportunities and challenges presented by China's growing role in the global economy." "I think it would be good for us all to take a little bit of advice from Horasis and spend a little more time talking and a little less time fighting," suggested Nevada State Treasurer Zach Conine during the opening dinner. And Cui Tiankai, Chinese Ambassador to the US opined "the Chinese-US relationship is the most consequential bilateral relationship in the world." "China remains committed to deepening reform and opening the country even wider because we believe that this is the key for us to overcoming development challenges and ensuring the long-term vibrancy of the economy," he added.
Broadly we ought to note there are many geopolitical and commercial differences expressed globally and the rhetoric of the players is interpreted quite differently depending upon which side one follows, or where in the globe one lives. What perhaps is needed, rather than bare honest facts, is understanding: by being sympathetic to the needs of each side, negotiators might more readily come to a win/win compromise.
Naturally as election fever in the US gathers pace ahead of the 2020 presidential elections many discussions alluded to the potential result and how this might change the US and the global economy for the subsequent years. And, of course, China – how will its economy evolve in the short and medium term?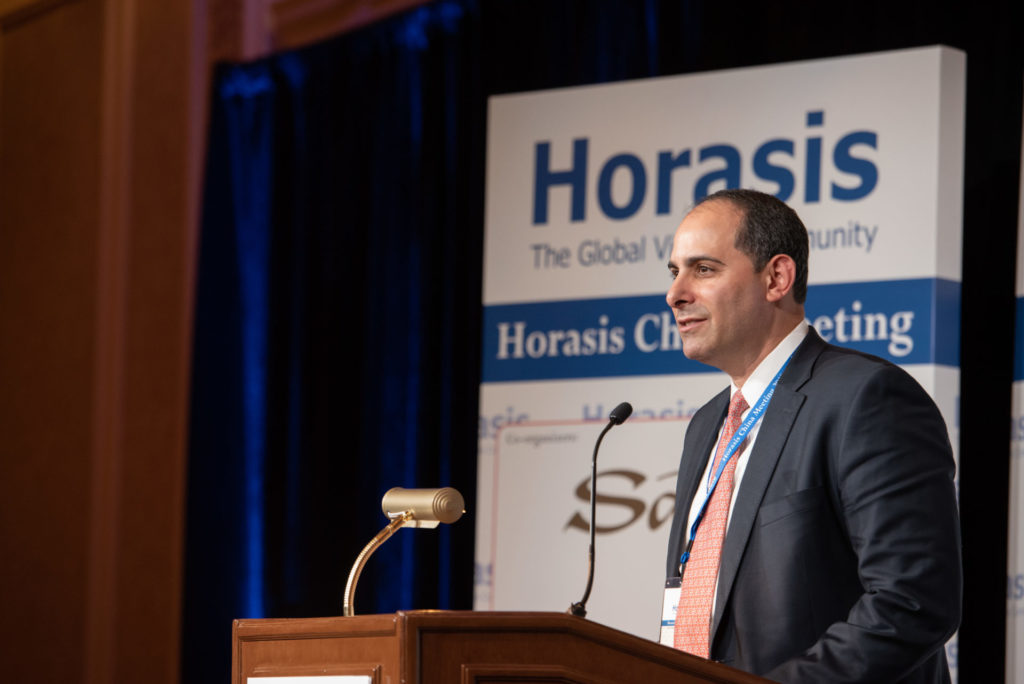 The Horasis China Meeting noted in several panels how China is embracing further the global standards in accounting and in fiscal responsibility, and thus integrating more fully with global trade needs. China has enacted several changes to its fiscal regimes concerning local and foreign ownership of businesses, permitting overseas banks to have deeper roots in China: all represent structural reforms that are gradual but significant. "As China celebrates the 70th anniversary of the People's Republic, the country can reflect on one of the most impressive development records in history," said Liu Qizhong, Vice Chairman, Zhenhua Heavy Industries, China on one of the panels. Zhang Xingsheng, Founding Partner, Datong Fund, China commented on the recent Chinese economic data by stating that he was not worried about short-term volatility. "I am confident that China will meet its macroeconomic targets for the year," he said. Wang Shuguang, Vice Chairman, BROAD Group, China maintained that the country's fundamentals remain strong though its economy is facing headwinds. "China has been a big contributor to the world economy and a main force driving global economic growth," concluded Wang Congxiao, Vice Chairman, China Triumph International Engineering Co.
We see global markets are teetering on the edge of two narratives:
On one side there is global easing from central banks with the US/Fed cutting and ending its balance sheet run-off and the ECB has clearly re-rated defensives that had been the prevailing theme, re-rating equity multiples. The thesis plays out as long as global growth is moderating but not contracting and that the pace of easing (real rate compression) is faster than whatever slowing of growth we might see.
However, the other lingering narrative is the threat of recession…there is nothing to suggest that the global data had leveled out nor was there any such confidence which could be described as bouncing along the bottom in a moderately contractionary mode. The rapid geopolitical shifts create heavy cross-winds for pundits.
For decision makers, leading or lagging indicators, and the time-frame of reactivity is very important. In a simplified sense the farmers of the US mid-west must consider the food chain of soya bean demand in China where (a) the Chinese farming nutritionists have determined a new diet with less soya will yield a less fat pig, as consumers desire and (b) there is rampant Swine Fever decimating the need for soya imports – so why should the US farmers plant soya? Factual science and data upon total product cycles inform better than short-sighted rhetoric. Kristi Noem, Governor, South Dakota, USA proposed to let individuals, businesses and states proceed to develop new Sino-US accords, especially in the area of agriculture.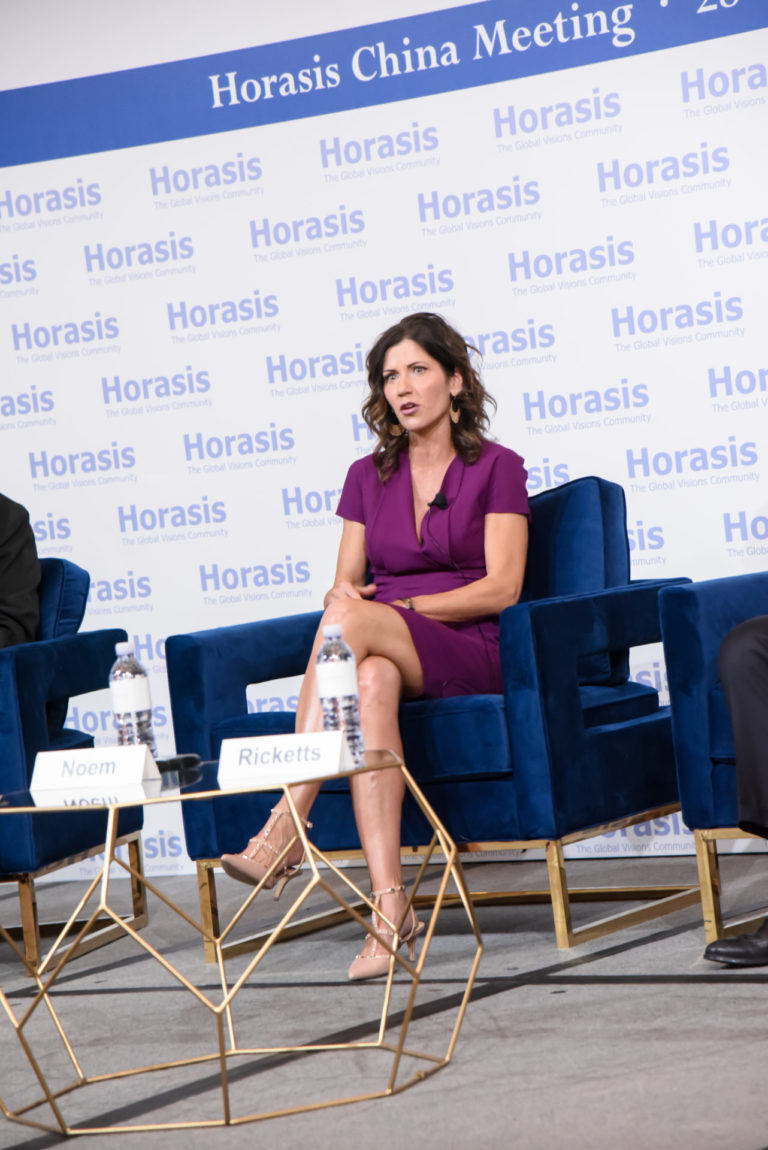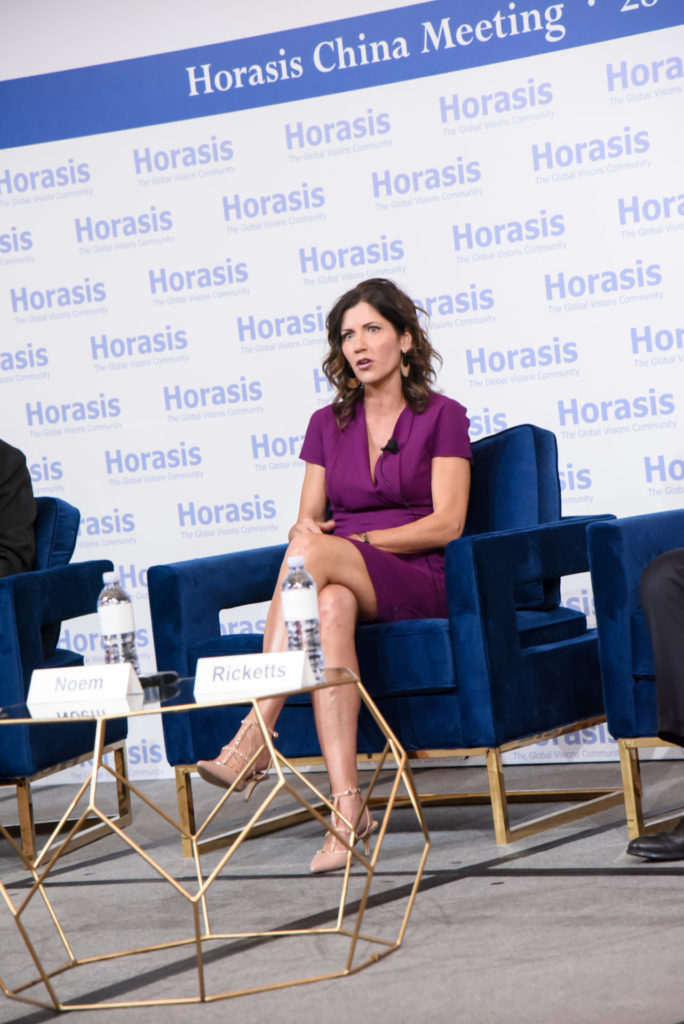 These sentiments were welcomed by Xiong Meng, Executive Vice Chairman, China Federation of Industrial Economics, China, who reiterated that China would welcome a new stability – new ventures could blossom for US entrepreneurs across many Chinese sectors from Fin-tech through to investing in enterprises along the hubs of the Belt and Road initiative of President Xi Jinping. According to Utah's Attorney General Sean Reyes, the China-US economic relationship is "one of friendly competitors, not rivals or enemies."
Delegates at the Horasis China Meeting expressed their concern about trade and political uncertainties, although supporting this, they understand the banking sector overall is now much stronger than it was in 2007 – they don't expect a new global crash. Rob Goldstein, President, Las Vegas Sands Corp., USA, agreed that the US and China needed to negotiate a win-win beneficial trade deal. At first hand, he has seen the vigor in the Chinese Greater Bay Area, which he said would welcome more cooperation with US firms.
In a search for greater security and transparency President Xi Jinping announced his support for cryptocurrencies (and thus blockchains) in mid-October. Naturally all the Chinese crypto currencies rallied, perhaps in advance of an announcement of a China-government backed crypto coin: for that we will have to wait, but fact that the Chinese government has supported crypto currencies is a very positive move for FinTech.
Broadly, thought leaders are convinced that increasing protectionism leads to national inefficiencies when compared to a globalized approach. National populism leads to short-term gratification of the population and inexorably to a creeping lack of long-term planning (the lack of business investment is a case to note).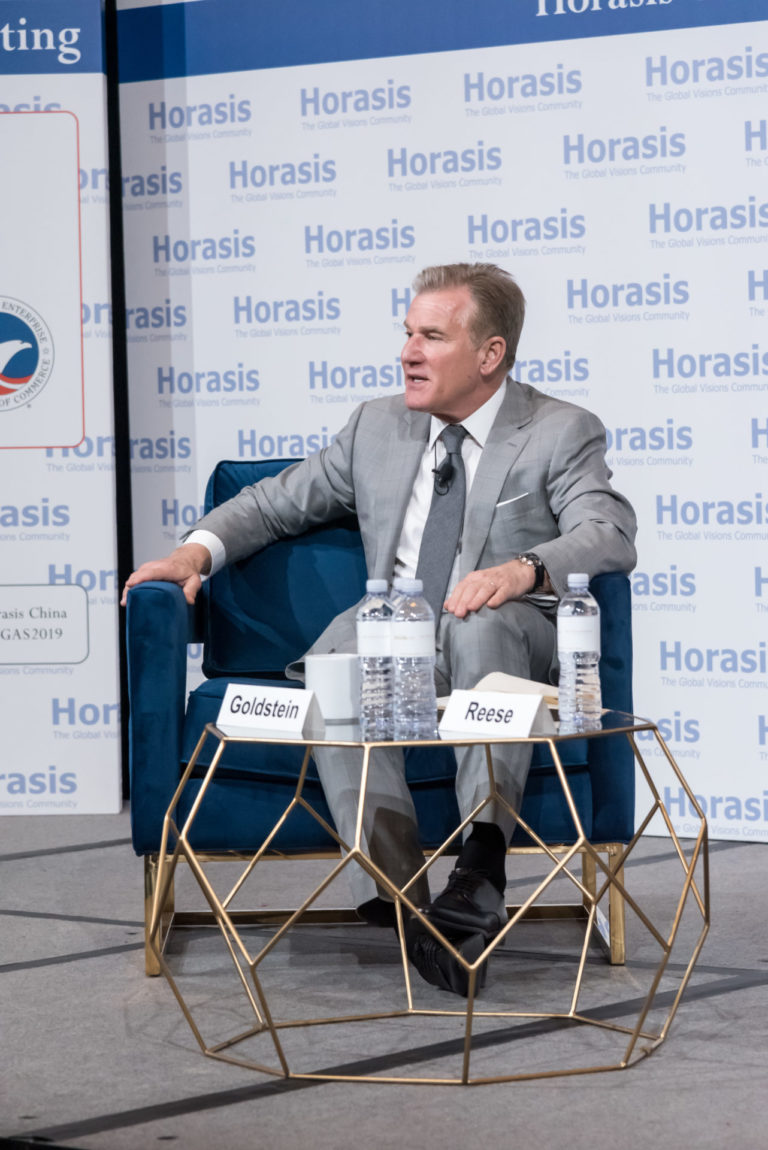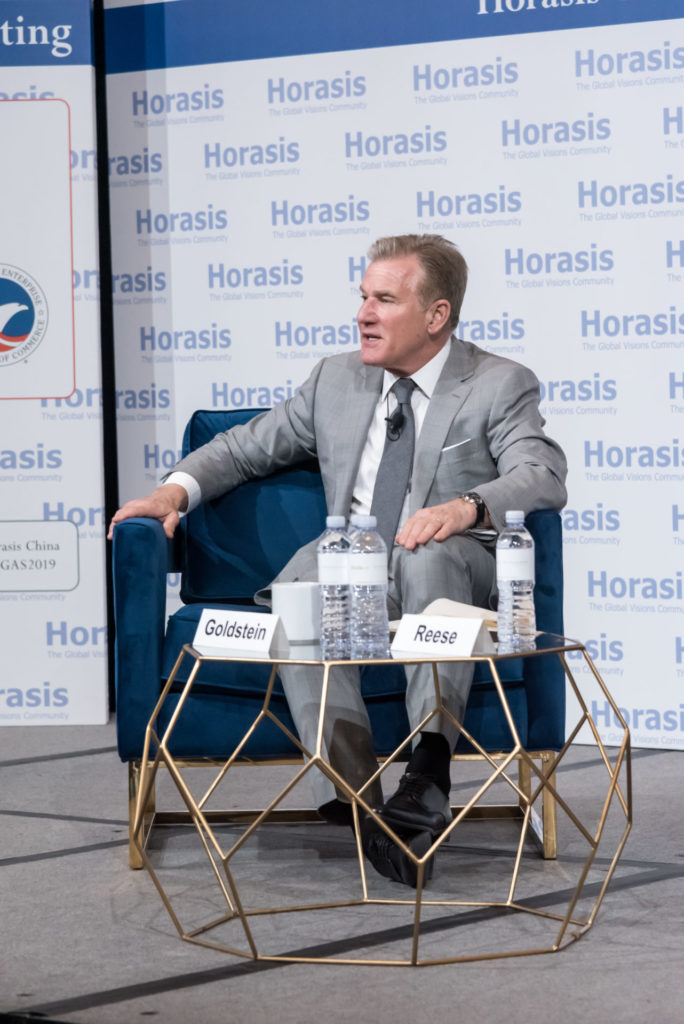 Further, within the 'trade wars', it is very difficult to rearrange supply chains as they depend not only on physical infrastructures and digitization, they depend importantly upon trusting relationships that have taken years to build. A new supply chain can be created by contracts and may work smoothly until some error occurs – then the long-term bonding between parties built on trust would come into play as all pull together to solve the problems. Once trust is broken, trade becomes fractured, and globalized efficiencies ignored.
Last Spring, President Xi Jinping said all sides must refrain from seeking dominance and reject the zero-sum game within the trade dispute – thus reject the power politics wherein the strong bully the weak. We note the alternative, that trade is a Positive-sum game, wherein both sides are better off from trade. It does or doesn't happen: no one is forcing the other side to trade. Through globalization, all countries' interests are more intertwined than ever before and any party's loss will impact the global economy as a whole. Given the large volume of intermediary goods and components from other countries in Chinese end-products exported to the US, US tariff hikes hurt all the multinationals that work with Chinese companies, US companies included. Ultimately, without a resolution, customers and enterprises in both countries will suffer, slowing down bilateral trade and investment as profits are shrinking. Trade wars are not exactly zero-sum games in which participant's gain or loss is exactly balanced by the losses or gains of the other participants.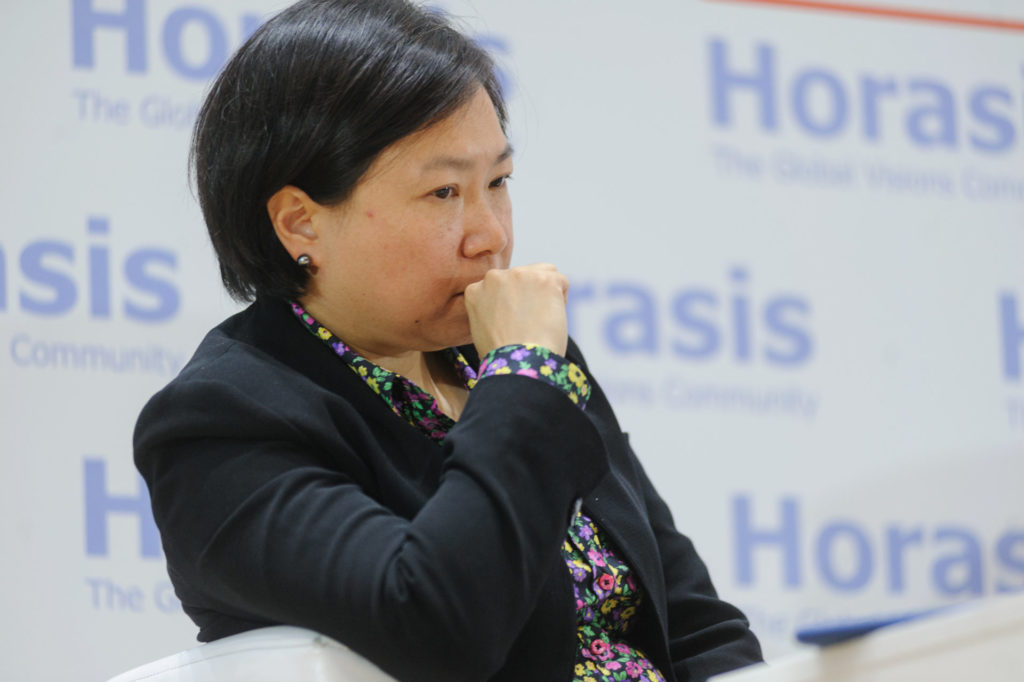 The overriding conclusion from the meeting (from both Chinese and American delegates, as well as global participants) was that the trade war has to come to an end. There are positive signs: top level negotiators suggest Presidents Trump and Xi will soon sign an agreement on a first-phase settlement.
It is with gratitude that I thank Las Vegas Sands Corp., US Chamber of Commerce and China Federation of Industrial Economics for having had the foresight and commitment to partner with Horasis to make the 2019 Horasis China Meeting orHsuch a great success. It is our hope that the Horasis China Meeting will continue to serve as an important platform for stimulating thought and creative solutions. Horasis looks forward to welcoming you back to next year's edition of the Horasis China Meeting in Yerevan, Armenia, 25-26 October 2020.